http://www.thecrankyoldbastard.com/wp-content/uploads/2017/06/podcast20-main.mp3
Podcast: Play in new window | Download (Duration: 1:29:20 — 79.3MB) | Embed
Subscribe: Apple Podcasts | Google Podcasts | RSS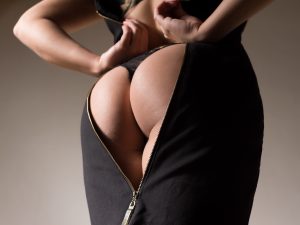 It is Episode 20 of the most politically incorrect podcast available well at least we are trying to be. This episode explore what every topic we can find to be fun. We take on Feminism, science, 911 and a myriad of other crazy topics.
below are some of the articles and videos we critic.
East Vancouver crow named Canuck gets death threats after Canada Post refuses to deliver the mail

Spring is when crows defend their nest. It's an instinct that's been honed through thousands of years. So when a postal worker approached one day, Canuck reacted in the way that crows sometimes do at this time of year.

"Canuck encountered the mail carrier one day and proceeded to bite him a few times causing broken skin and bleeding," Bergman writes on the Canuck and I page. "I felt horrible when I found out that Canuck had caused harm to someone. But I understand Crow nesting season and the perils that come with it. This lasted for a couple of days until Canada Post stopped mail delivery to my home and to two other homes." Read Original Article Here straight.com
Report: UC San Diego Students Protest Dalai Lama Grad Speech

According to The LA Times, the Dalai Lama gave his keynote grad address at the school on June 17 after months of protest from Chinese students on campus who argued he has tried to "divide the motherland and destroy our national unity."

The outlet links to one February 2017 article in The UCSD Guardian in which a student, Ruixuan Wang, wrote, "we want to spend a fantastic time with our family during the commencement, but [the Dalai Lama's] presence will ruin our joy."

According to Quartz, many Chinese students felt the Dalai Lama's invitation to speak at their graduation was "insensitive" given the view many hold of him "as a separatist keen on splitting China and as a symbol of their country's feudal past." Read Original Article Here milo.yiannopoulos.net
10 Signs Your Personality Is Intimidating Others (Never Tolerate #7)

The world we live in is full of people who judge us. They know nothing about us. some do not even know our names, but they judge us all the same.

We should not let the words or actions of these people bother us, We are who we are not who they think we are. Has anyone ever called you intimidating?

The 10 most common traits I have noticed with 'intimidating' people are as follows:

1. Your word is good.

2. You are straightforward. Read Original Article Here educateinspirechange.org
Mulcair raises concerns about Canadian sniper story

National Defence says the sniper was part of the Joint Task Force 2 special forces unit when he shot an enemy fighter from 3,540 metres away. Mulcair says the incident calls into question the government's claim that Canadian forces are not involved in direct combat in Iraq.

In a letter Friday to Prime Minister Justin Trudeau, Mulcair says the incident "seriously calls into question your government's claim that Canadian forces are not involved in direct combat in Iraq." Read Original Article Here thestar.com
California's $50 million for illegals could help Trump 2020—Commentary

The Golden State has decided to take its opposition to President Donald Trump's crackdown on illegal immigration beyond defending sanctuary city policies. The Democrat-dominated state legislature has just approved nearly $50 million for a program that will provide legal services and representation for illegal immigrants.

Ladies and gentlemen, this is how you get 8 years of President Trump instead of just 4.

No, California isn't likely to go from blue to red in the next election over this. But as the rest of the country learns about how far Democrats and liberals are willing to go in using other people's money to support illegal immigration, there's likely to be a significant push back. Read Original Article Here cnbc.com
Women Absorb And Retain DNA From Every Man They Have Sex With

Women retain and carry living DNA from every man with whom they have sexual intercourse, according to a new study by the University of Seattle and the Fred Hutchinson Cancer Research Center.

The study, which discovered the startling information by accident, was originally trying to determine if women who have been pregnant with a son might be more predisposed to certain neurological diseases that occur more frequently in males.

So according to the scientists, the possible sources of the male DNA cells living in the women's brains are:

The answer is 4. Sex. Read Original Article Here yournewswire.com
Why Didn't The Inferno At Grenfell Towers Yesterday Make It Fall Down Just Like Building 7 On 9/11? • Now The End Begins

On 9/11, we witnessed miracles of physics never seen before in human history. We watched 2 massive steel and concrete towers go into free-fall after being hit by airplanes, and then we watched the 47 story Building 7 also go into free-fall after being hit by absolutely nothing and only have a few isolated, small fires.

Yesterday in London, we watched as flames engulfed a 24 story steel building called Grenfell Tower, with fires raging on every, single floor for hours. How long did it take for the inferno to make the steel soft enough to bend and send the building into free-fall like the World Trade Center? Watch for yourself and see:
Feminist Want To End Fathers Day.
Lena Dunham Explains Why The Revolution Will Wear Red Lipstick

These days, feminists are recognized as coming in all shapes, sizes, and shades, and there is no fashion prerequisite for membership—or at least that seems to be the message echoing from voices like Sarah Sophie Flicker's. The performance artist, activist, and a leading organizer of the Women's March is rarely seen without her go-to bow of MAC's Ruby Woo, the classic orangey-matte pigment that she and her fellow march organizers, Tabitha St. Bernard and Janaye Ingram, wore like war paint in Washington, D.C., in January as they helped wrangle and energize the millions gathered at the National Mall. "But there's room for everyone who shows up," Flicker explains, "red lips, hijabs, long hair, no hair, natural hair, dressed up, and pared down"—binaries and boundaries that were once upheld largely to "police, contain, and shame women," according to trans activist Janet Mock, who wears red lipstick to amplify her words during speeches. Read Original Article Here vogue.com
Clementine Ford: Feminist writer hit by disturbing abuse after man she reported for calling her a slut is sacked

A feminist writer who alerted the company of a man who called her a slut on social media is facing another deluge of abuse for naming and shaming him.

Clementine Ford has been branded a whore, a "bitch who should kill herself" and even told she needed to be shot in the face after reporting a male Facebook user to the Meriton Group.

In her Facebook post, she wrote: "I wonder if the folks over at Meriton Apartments are aware that a man listing himself as a supervisor for their business likes to leave comments on women's Facebook pages calling them sl**s." Read Original Article Here independent.co.uk
Your vagina is not a car: Clementine Ford at TEDxSouthBankWomen

Clementine shares her perspective on rape culture. She is a strong believer in talking about rape culture, even if this makes people feel uncomfortable. She believes people being uncomfortable talking about rape culture, is much better than being complacent about it.You can follow Clem on Twitter at (@clementine_ford) https://twitter.com/clementine_ford Learn more about TEDxSouthBankWomen at http://tedxsouthbankwomen.com/
The Irrational World of Clementine Ford

The second video in a series on irrational feminists.Related video -The Irrational World of Kate Smurthwaitehttps://www.youtube.com/watch?v=xKPKJ…
Are The 'Toxic' Democrats Destined To Become A Permanent Minority Party?

It has become exceedingly clear that the Democratic Party is in deep trouble.  Close to 55 million dollars was spent on the race in Georgia's sixth congressional district, and that shattered all kinds of records.  Democrat Jon Ossoff was able to raise and spend six times as much money as Karen Handel and yet he still lost.  This was supposed to be the race that would show the American people that the Democrats could take back control of Congress in 2018, and so for the Democrats this was a bitter failure.  The Democratic Congressional Campaign Committee actually injected almost 5 million dollars into the race themselves, and Planned Parenthood threw in another $700,000.  But after all of the time, effort and energy that was expended, Handel still won fairly comfortably. Read Original Article Here theeconomiccollapseblog.com