Podcast: Play in new window | Download (85.5MB) | Embed
Subscribe: Google Podcasts | RSS
It's Episode 25 of The Cranky Old Bastard 100% No Bullshit Podcast. Ripping into the new of today never fearing if we are politically correct or not. We take on the tough subjects such as Feminism, the attacks on freedom, politics and as much of the Bullshit as we can that affects your everyday lives.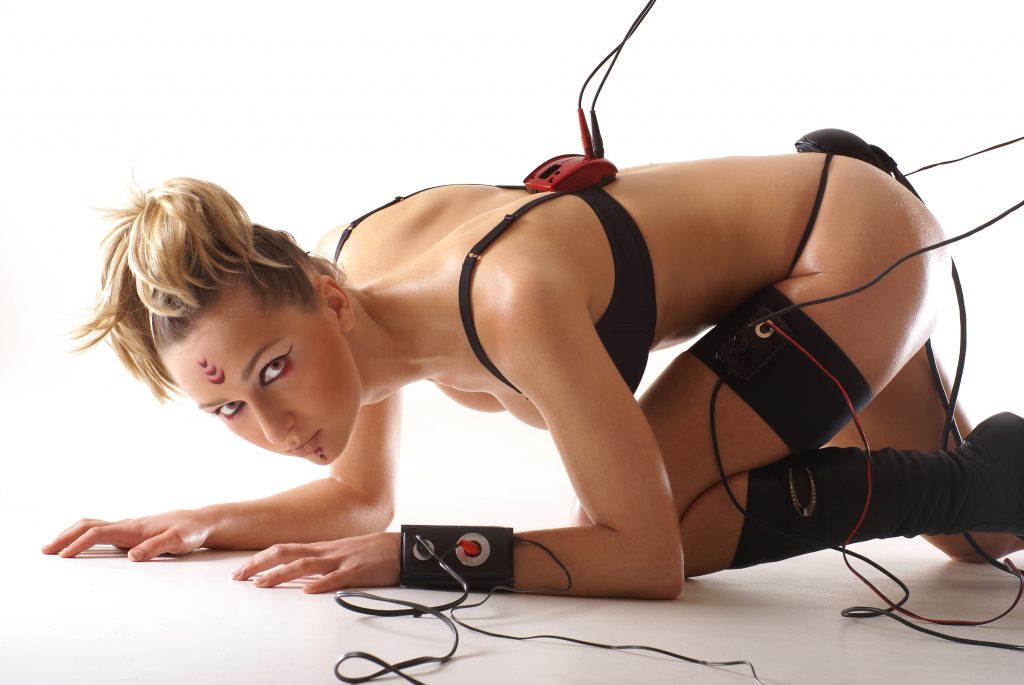 Below are the articles we discuss and more check them out.
This Is How Your Fear and Outrage Are Being Sold for Profit

One evening in late October 2014, a doctor checked his own pulse and stepped onto a subway car in New York City. He had just returned home from a brief stint volunteering overseas, and was heading to Brooklyn to meet some friends at a bowling alley. He was looking forward to this break — earlier that day he had gone for a run around the city, grabbed coffee on the High Line, and eaten at a local meatball shop. When he woke up the next day exhausted with a slight fever, he called his employer.

Within 24 hours, he would become the most most feared man in New York. His exact path through the city would be scrutinized by hundreds of people, the establishments he visited would be shuttered, and his friends and fiancée would be put into quarantine. Read Original Article Here medium.com
John Robson: Why are there almost no shelters for male victims? And why is asking that question so controversial?

Specifically, this Sunday I'll be speaking at the opening of the Canadian Association for Equality (CAFE) Ottawa Centre for Men and Families, "Ottawa's first multi-service hub for the health and well-being of boys, men, fathers and families." It's May 28, at Biagio's Italian Kitchen on Richmond Rd. at 2:00 and I hope you'll contribute and, if in the area, attend, because surely such a thing is desirable.

I have noted some of these statistics before. But according to CAFE "Nearly one quarter of men in Canada have considered or attempted suicide, and men account for three quarters of all completed suicides … Men are equally likely to report being a victim of spousal violence, yet they are four times less likely to have access to services such as a crisis centre or support group. Shelters for male victims of violence do not exist in Canada." Read Original Article Here nationalpost.com
The 14 Red Flags of Dating

This week we discuss the 14 Red Flags to look for in a relationship. Read the original article below:http://artofmanliness.com/2013/01/31/…Reviving the lost art of manliness with a manly video every Friday.http://artofmanliness.comFollow us!http://facebook.com/artofmanlinesshttp://twitter.com/artofmanlinesshttp://instagram.com/artofmanlinesshttp://google.com/+artofmanliness
CamSoda: How 'penis recognition technology' could be the new TouchID

THERE are some inventions you know will change the world and I wholeheartedly believe this company's "proprietary penis recognition tech" is one such example.

Operating with the belief fingerprint scanners and facial recognition technology is passé, webcam platform CamSoda has made it possible to use your penis as your password — about time!

As of today, the dick-ometrtics platform will give men the chance to use their penis for something more practical while positioned in front of the computer. Read Original Article Here news.com.au
Photos from The Maga Walk of Shame Facebook page

A controversial Facebook page purporting to show half-dressed British tourists doing a 'walk of shame' after nights out in the Spanish resort of Magaluf has come under fire.

But outraged online commenters have blasted those behind the collection of images for shaming people who are at to enjoy themselves.

People taking the pictures have been accused of shaming tourists at the Spanish resort Read Original Article Here dailymail.co.uk
Photographer Being Sued By A Monkey Over Its "Selfie" Is Now Broke

According to Wikipedia, the wildlife photographer does not own the copyright to the image. Wikimedia Commons

The laws of the jungle are often brutal, but so it seems are those of copyright. For years a wildlife photographer has been dragged through the courts in America over whether or not he owns the copyright to a photograph of a monkey, who supposedly took the image itself. Read Original Article Here iflscience.com
This is what happens to your body when you stop having sex. No. 3 makes me really scared.

Here are eight good reasons why you should not neglect your sex life.

Because this is what happens to your body when you stop having sex:

1. You get sick more often

2. Your stress levels increase

3. It's harder for you to get aroused Read Original Article Here .icreative.am
Hundreds Of Women Just Freed Their Nipples Across The World

Much of this is due to the Free The Nipple campaign, a gender equality movement that was created to highlight the hypocrisy and double standards that women face when it comes to baring their chests.

"Freeing" the nipple shows the world that there's no reason to make women's breasts taboo.

Now, hundreds of women in a slew of countries have participated in #FreetheNipple.

Here's what this movement is, how women participated, and why you should consider it, too.What are your thoughts on this movement? Read Original Article Here rebelcircus.com
'Game of Thrones' fan changes Toronto-area highway sign to 'Jon Snow' Parkway

ABOVE: Drivers on Highway 401 near Toronto would be forgiven for thinking they've driven into Westeros.

Jon Snow, a fictional character on the popular HBO television series Game of Thrones, now has a Toronto-area highway sign named after him, at least temporarily.

Commuters driving on the eastbound lanes of Highway 401 Friday morning near Milton, Ont., just west of Toronto can now see the James Snow Parkway exit sign blacked out and replaced by the name 'Jon'. Read Original Article Here globalnews.ca
A Special Needs Classmate is Bullied, But Watch the Boy Behind Him…

A group of fifth-graders decided to lend some much-needed help to a classmate with special needs.

The five—Jack Pemble, Jake Burgess, Gus Gartzke, Tyler Jones, and Landon Kopischke—watched as other kids in their class teased James Willmert, who has special needs.

"They were like, using him and taking advantage of him," Jake explained, "because he's easier to pick on, and it's just not right," Jack added.
In a Heartbeat, crowd-funded animated short about gay love, goes viral

An animated short film about an adolescent gay couple has gone viral, garnering over six million views on YouTube in just two days.

In a Heartbeat follows a boy addressing his sexuality after falling in love with a male classmate in elementary school. The short was created by filmmakers Beth David and Esteban Bravo.
Why This Young Hawk Thinks It's an Eagle

"Every day I said 'I wouldn't count on him being there tomorrow!' But it's been six weeks and he's still adapting," said David Hancock, an eagle biologist who started the Hancock Wildlife Foundation. Since early June, Hancock has been monitoring a red-tailed hawklet that seems to be, despite all odds, surviving in a nest full of bald eagles.

Hancock and his team have nicknamed the young hawk "Spunky," "because he's full of spunk!" says Hancock's assistant Karen Bills.

Spunky first made headlines after being spotted in an eagle's nest in British Columbia. The two raptors are bitter rivals in the wild. It's likely the hawk was dropped into the nest after the eagles preyed upon its parents, but biologists believe the bird's upturned beak and squawks for food may have triggered the eagles' parental instincts. Read Original Article Here news.nationalgeographic.com
Game of Thrones' Racism Problem

The tip of the racism-berg is important, and it's a good place to start. Game of Thrones doesn't even pass what Manohla Dargis called the "DuVernay test" (modelled on the Bechdel test). The Bechdel test offers a simple way to gauge whether women are represented as full and complete characters; the DuVernay test (named after Selma director Ava DuVernay) does the same for characters from racial minorities. Read Original Article Here publicmedievalist.com
California Moves One Step Closer to Declaring Independence from US Government

The Yes California movement advocated full-on secession from the rest of the country, and it gained steam after Donald Trump won the presidential election in 2016. However, as the Sacramento Bee noted, that attempt failed to gather the signatures needed and further floundered after it was accused of having ties to Russia.

"On Tuesday afternoon, Atty. Gen. Xavier Becerra's office released an official title and summary for the initiative, now called the 'California Autonomy From Federal Government' initiative." Read Original Article Here anonews.co