Podcast: Play in new window | Download (120.8MB) | Embed
Subscribe: Google Podcasts | RSS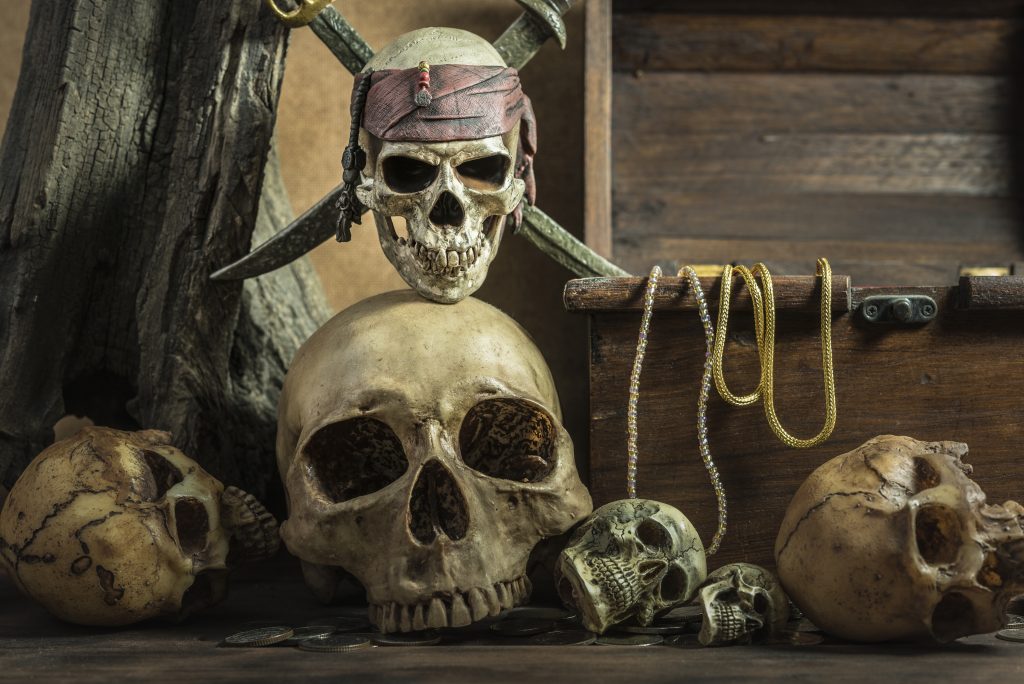 It's Episode 22 of The Cranky Old Bastard Podcast. The most politically incorrect podcast on the web today or at least we are striving towards that. Taking on the tough subjects such as Feminism, the attacks on freedom, politics and much of the crap that affects our everyday lives.
 

The Voice of an Enlightened Man: Feminists in glass houses shouldn't throw stones.

Read Original Article Here jacklogandownunder.blogspot.ca
C-51 (41-2) – First Reading – Anti-terrorism Act, 2015 – Parliament of Canada

C-51 (41-2) РFirst Reading РAnti-terrorism Act, 2015 РParliament of Canada Skip to main content Parliament of Canada Visit Parliament Visit Fran̤ais FR Senate House of Commons Bill C-51 LEGISinfo First Reading Second Reading Third Reading Royal Assent Complete Document Bilingual view XML PDF Previous Page Table of Contents Next Page 2nd Session, 41st Parliament, 62-63 Elizabeth II, 2013-2014-2015 house of commons of canada BILL C-51 An Act to enact the Security of Canada Information Sharing Act and the Secure Air Travel Act, to amend the Criminal Code, the Canadian Security Intelligence Service Act and the Immigration and Refugee Protection Act and to make related and consequential amendments to other Acts Her Majesty, by and with the advice and consent of the Senate and House of Commons of Canada, enacts as follows: SHORT TITLE Short title 1.

This Act may be cited as the Anti-terrorism Act, 2015. Read Original Article Here parl.ca
Omar Khadr to receive apology and $10.5M compensation package from Canada: official

The Canadian government will pay former Guantanamo Bay prisoner Omar Khadr more than $10 million and apologize to him in settlement of a long-running lawsuit, sources familiar with the agreement said Tuesday.

The Toronto-born Khadr, 30, who pleaded guilty to five war crimes before a much maligned military commission in 2010 related to alleged offences that occurred in Afghanistan in 2002 when he was 15 years old, was suing the federal government for $20 million for breaching his rights. Read Original Article Here globalnews.ca
Canada Is F*cked

Our jails are about to fill up with innocent men and, except for one lone lawyer, the guardians of our legal system are silent. Support The Lighthouse Project:https://www.patreon.com/Lighthousehttps://www.paypal.me/lighthouseprojecthttp://www.thelighthouseproject.caFollow me on Twitter: @d2davisonFind me on Facebook:https://www.facebook.com/Diana.Daviso…Email me if you need help: diana.lee.davison@gmail.comIntro song: Shadilay by P.E.P.EInterview with Joseph Neuberger:https://omny.fm/shows/tasha-kheiriddi…Schoolhouse Rock- I'm Just A Billhttps://www.youtube.com/watch?v=FFroM…Canada's 2015 Victims Bill of Rights:http://laws-lois.justice.gc.ca/eng/ac…Article about the proposed changes to law:https://www.theglobeandmail.com/news/… Read Original Article Here youtube.com
8 things you need to know about Bill C-51

At over 60 pages, Bill C-51 – the Anti-Terrorism Act – is both literally and figuratively a heavy read. It proposes a myriad of radical changes to Canadian law and to Canada's national security apparatus, many of which seriously jeopardize the rights and freedoms of Canadians while promising little improvement to public safety. Lawyers at the BC Civil Liberties Association have gone over the bill paragraph by paragraph, and we've outlined the parts of this massive document that concern us most. For a more comprehensive explanation of our concerns, read our Submission to the Standing Committee on Public Safety and National Security.

When you think of being secure, you likely think of being safe from physical danger. But Bill C-51 defines security as not only safeguarding public safety, but also preventing interference with various aspects of public life or 'the economic or financial stability of Canada'. With this definition, a demonstration in favour of Quebec separatism that fails to procure the proper permit, environmentalists obstructing a pipeline route or a peaceful blockade of a logging road by an Indigenous community could all be seen as threats to national security. Read Original Article Here bccla.org
Defund Evergreen State College: Student Mob Must Be Punished

In a shakeup of Evergreen's traditional Day of Absence — a day when black students leave campus to evoke the spirit of the Douglas Turner Ward play — student activists this year requested that all the campus's white members leave instead. Bret Weinstein, an evolutionary-biology professor and Bernie Sanders–supporting progressive, sent an e-mail to his fellow professors taking issue with the change-up on the grounds that while it made sense for students of color to willfully leave campus to "highlight their vital and underappreciated roles," forcing every white member of campus to leave would be "an act of oppression in and of itself."

In short, the threat of violence has suppressed open discourse at Evergreen State, and the administration has assisted the student mob every step of the way. Read Original Article Here nationalreview.com
Clementine Ford: We need to move past the idea that everything is up for debate

Former US Senator and political advisor Daniel Patrick Moynihan famously once wrote that "everyone is entitled to his own opinion, but not to his own facts". It remains an unwavering truth in a world where opinions are increasingly viewed as equal to facts, even when those opinions have little more than a suspicion or feeling to back them up.

More recently than that, Ruby Hamad wrote: "We may all have the right to an opinion but that does not make our opinion right – or even worthy of a place in a debate." Hamad was responding to a planned televised 'debate' in which eight people would ponder the question, "Is male privilege bullshit?" before a live audience. In her piece, she elegantly outlined how and why the pursuit of 'balance' has been manipulated to the detriment of journalistic inquiry. But more on that televised debate in a minute. Read Original Article Here smh.com.au
Swedish music festival to be female-only 'until all men learn how to behave themselves'

It was announced on Saturday that Bråvalla, Sweden's largest one, would not be taking place in 2018 after police received reports of four rapes and 23 sexual assaults at this year's event.

Following the news, Swedish radio presenter and comedian Emma Knyckare tweeted: "What do you think about putting together a really cool festival where only non-men are welcome, that we'll run until ALL men have learned how to behave themselves?"

It would seem she received a lot of support for the idea, as she later confirmed on Instagram: "Sweden's first man-free rock festival will see the light next summer. Read Original Article Here independent.co.uk
Scientists Have A Dark Warning For You About Sex Robots

Scientists from the Foundation For Responsible Robotics have released a report asking society to consider a possible future where humans have sex with robots, and have outlined some things that society needs to do to prepare for that future.

The report, led by Professor Noel Sharkey, said that society needs to consider the impact of the different types of sex robots, and called specifically for a ban on sex robots that are designed to look like children.

"We do need policymakers to look at it and the general public to decide what is acceptable and permissible," he said of the report. "We need to think as a society what we want to do about it." Read Original Article Here iflscience.com
Don't Gender your Pets

You may think it is of no importance whether you gender your pets but why would you do such a thing to such an important member of your life? Pets cannot speak for themselves. They cannot tell you that they are being misgendered. It's important not to make assumptions about what gender your animal is based off of its sex.

Sex and gender are separate things and are in no way intertwined. The sex of your pet is irrelevant. The only time you need to concern yourself with the sex of your pet is when you spay or neuter it (and this begs the question of whether or not we should perform operations on our pets without their consent). Animals can have diverse genders just like humans, and they can have diverse sexualities also. Sexuality and gender are separate issues also but as an example of how animals can be incredibly diverse, there are in fact gay animals and even animals capable of changing their sex. Read Original Article Here medusamagazine.com
5 Things You Don't Realize When You Defend Cultural Appropriation

If I had a dollar for every time one of you tried to defend cultural appropriation without understanding what cultural appropriation actually is, I might be able to move to an island where I wouldn't have to worry about this issue anymore.

The thing is, I'd love for more folks to understand why it's a problem when people from a dominant culture take cultural elements from a marginalized group without knowing or caring about how their actions affect marginalized people.

Because that's what cultural appropriation is, and it's very real and very harmful. But it's also a complex issue. It's not as if every instance of participating in another culture counts as appropriation, so it can be hard to keep track of what is and isn't harmful. Read Original Article Here everydayfeminism.com
Teacher Fired For Performing Oral Sex On Student During Sex Ed Class

Peggy Sue Harvey, a 56-year-old woman that has taught at Bucksworth Junior High School for the past 22 years, has reportedly fallen victim to a severe nervous breakdown.

Scared students called 9-1-1 during Sex Education class when their teacher started performing oral sex on a 12-year-old student in front of all of his classmates.

"Students were crying and screaming! Two students threw up and one even fainted, but she wouldn't stop!" told another student to reporters. Read Original Article Here intriguedboredom.com
Global Warming Study Canceled After Humiliating Discovery

An expedition designed to gather evidence of global warming and "climate change" in the Arctic was canceled last month after a humiliating discovery was made: There was so much ice in the Arctic that the icebreaker it was going to use was needed elsewhere.

Yes, you read that right. It's the return of left-leaning scientists' famous nemesis, "Reality." And this time it affected plans for the research vessel Amundsen, which can be redirected by the Canadian Coast Guard if its icebreaking capabilities are required to clear lanes for fishing boats or supply vessels, such as oil tankers, according to the Winnipeg Free Press. Read Original Article Here conservativetribune.com
Barbara Kay: Canada's new sexual assault law is a 'catastrophic attack' on the rights of the accused

Based on his known character, I fully expected the charges against Ghomeshi to result in at least one conviction. But the startling inconsistencies between the complainants' allegations and the trail of electronic communications brought into evidence by the defence convinced me that his acquittal was justified. I ended with no sympathy for the complainants who, in their wilful suppression of pertinent facts, had demonstrated a shocking disregard for the primacy of truth-telling in the courtroom.

An accused will be prohibited from introducing sexually explicit texts or emails in court unless a judge rules them to be admissible

The government apparently feels these ideologues' pain. They have channeled the mistaken but widespread belief that the justice system is skewed against women into Bill C-51, which has finished second reading in Parliament and will now receive attention from the Standing Committee on Justice and Human Rights. C-51 proposes changes that will satisfy many radical feminists, but may ruin the lives of many innocent men accused of sexual assault. Read Original Article Here
23 Gender-Based Double Standards That Are Extremely Unfair To Men (As Told By 23 Men)

The HR woman at my company has recently been very sexual towards me. At the company Christmas party she kept showing me her cleavage, grabbing my ass, and trying to grab my dong. Today she walked into my office, gave me an vitamin C supplement and said "since you won't look at my tits, put this in your mouth yourself!" then proceeded to hand it to me and said "oh, it's too big for your mouth, isn't it!?"

I reported her to the CEO (nobody else to go to and it is a very small company) and was told they would have a meeting about her behavior. Now imagine if any male were to do this to any female. Let alone the fucking HR person. Read Original Article Here thoughtcatalog.com
VIDEO: Girl Tells Social Media She Was 'Sexually Assaulted' By Police So Chief Releases Bodycam

Burlington, VT – 18-year-old Logan Huysman took to social media after her arrest, claiming that Burlington police sexually assaulted her. She even showed off bruises on her arms as proof. In response, Chief Brandon del Pozo released the bodycam footage which showed an impaired Huysman acting disorderly, assaulting police officers, and more (video below.)

Not only that, but Chief Brandon del Pozo even responded directly to the girl's Facebook post, prompting a wave of outrage at the girl's behavior which resulted in her deleting the post.
This Black Lives Matter chapter just clapped back at the NRA with a biting ad of its own

In a video response first shared with Mic, activists labeled the NRA's ad as "dangerous propaganda" meant to incite "gun-toting racists." Surrogates for the gun rights lobbying group have previously lashed out at activists and politicians who criticized its ad.

"When the NRA issues a public call to their constituents, inciting violence against people who are constitutionally fighting for their lives, we don't take that lightly," Funmilola Fagbamila, a member of BLM LA, says in the response video. Read Original Article Here mic.com